Posts for: September, 2014
By Ballenger Creek Dental Associates
September 24, 2014
Alternative medicines — also known as herbal or homeopathic remedies — have grown in popularity in recent decades. Because they don't think of these remedies as "medicines," many people will try them based on their friends' advice or an internet search — with or without a doctor's advice. Any herbal remedy, though, should be viewed as a real drug with real, and often significant, side-effects.
With that said, many of these alternative treatments are safe and effective if taken in an appropriate manner. Arnica Montana, a member of the daisy family, is a good example: various preparations of this herb have been found to reduce pain and inflammation caused by sprains or bruising, as well as control infection by killing bacteria. It's also one herbal application that's finding a home in the field of dentistry.
You can find many products containing Arnica, particularly topical applications made from the herb's roots and dried flowers. It's common to find Arnica in tinctures (the herb mixed in with a gel), tea infusions and a variety of ointments; the best-selling topical product is a gel containing 8% of the Arnica herb.
Many dentists are now prescribing Arnica to patients following invasive procedures like gum surgery, root canal treatment, implant surgery or wisdom teeth extraction to help reduce swelling and bruising. In this case, topical applications won't work: directly applying a topical treatment to open mouth wounds can cause mucositis (an irritation of the lining of the mouth) and reactions in people with allergies to plants related to daisies. Dentists prescribe a programmed capsule regimen taken orally for four days after the procedure. This has been shown to lessen the length and degree of recovery time.
Any medicine, whether traditional or non-traditional, can have unintended consequences. Know the facts about what you're taking, and be sure you consult with your doctor or dentist before trying any herbal remedy.
If you would like more information on Arnica Montana and similar remedies, please contact us or schedule an appointment for a consultation. You can also learn more about this topic by reading the Dear Doctor magazine article "Herbal and Homeopathic Remedies."
By Ballenger Creek Dental Associates
September 09, 2014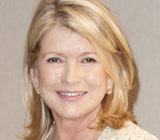 Here's a quick quiz: What recent activity did domestic guru Martha Stewart share via social media for the first time? Need a hint? Was she following the lead of other celebrities like rapper 50 Cent (AKA Curtis James Jackson III), actress Demi Moore and country music star LeAnn Rimes?
Give up? The answer is… she live-tweeted her visit to the dentist! Not only that, she also posted pictures of her mouth as she was undergoing an in-office whitening procedure.
Now, we understand that some might feel they don't need to see close-ups of Stewart's teeth under treatment. But we have to admire her for not trying to hide the fact that she's had the same procedure that has benefited so many people, whether famous or not. Plus, her pictures actually provide a good illustration of how the treatment works.
In-office whitening treatments are the fastest way to brighten up your smile. In a single one-hour visit, your teeth can be lightened by three to eight shades — and that's a big difference! How can we achieve such dramatic results? When you're under our direct supervision in an office setting, we can use the most concentrated bleach solutions safely and effectively. You can get similar results with custom-made trays and take-home lightening solutions we can prepare for you, but then the process will take longer.
If you look closely at her photos, you'll see that Stewart's lips, gums, and face are covered up to prevent any contact with the bleaching solution. She's also wearing protective eyewear, which not only keeps chemicals away, but also guards her eyes against strong lights, which are sometimes used in conjunction with bleach. When we perform in-office whitening procedures, we use safeguards like these for all of our patients — not just celebrities!
We also perform a complete oral examination before starting any whitening procedure, to be sure you don't have any underlying conditions that need to be treated before teeth whitening begins. That's something you just can't get from an over-the counter whitening product.
Teeth whitening is an effective and affordable way to give your smile a quick boost. But whether you decide to live-tweet your procedure — or keep your fans guessing about why your smile looks so good all of a sudden — that's up to you.
If you would like more information about the teeth whitening, please contact us or schedule an appointment for a consultation. You can learn more in the Dear Doctor magazine articles "Teeth Whitening" and "Important Teeth Whitening Questions Answered."