Posts for: January, 2015
By Ballenger Creek Dental Associates
January 28, 2015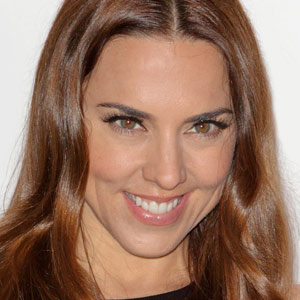 As a member of the best-selling pop group Spice Girls, Mel C (AKA Sporty Spice) enjoyed her share of musical superstardom. At the band's peak in the Nineties, the young singer's signature look featured baggy sweatpants, an assortment of tattoos, a nose stud and a gold-capped incisor, front and center in her mouth. Today, Melanie Chisholm is still singing — but now she's a mom, an amateur triathlete… and that gold tooth is just a memory. Not only that, her smile looks more evenly spaced and whiter than it did when she was referred to as the "tomboy" of the group.
What happened? In our view, it all boils down to changing tastes — plus a little bit of help from dental professionals. As the "wannabe" singer proves, there's no single standard when it comes to making your teeth look their best. Your own look is unique to you — and your smile can reflect that individuality.
For example, crowns (caps) are substantial coverings that may be placed on teeth when they are being restored. They are available in three types: gold, all-porcelain, or porcelain-fused-to-metal. The latter two are tooth-colored, while the gold is — well, shiny like gold bling. Which one is right for you? In many cases, it's your choice.
Likewise, dental veneers — wafer-thin shells that can correct cosmetic issues by covering the surface of your teeth — can be made in a variety of shades. Their hues may range from natural ivory to Hollywood white, and everything in between. What's the best color for you? Only you can say.
Some people opt for a "smile makeover" that uses small irregularities in the spacing and color of teeth to create a more "natural" look. Other folks want a perfectly even, brilliant white smile that dazzles the eye. Still others are looking to match or restore the smile they once had — perhaps even re-creating a signature gap between the teeth. As long as there are no other dental issues involved, the choice is yours.
So if you're unhappy with your smile — or if you feel it doesn't reflect the person you "wannabe" — why not talk to us about a smile makeover? Just call our office to schedule a consultation. You can learn more about this topic in the Dear Doctor magazine articles "Beautiful Smiles by Design" and "The Impact of a Smile Makeover."
By Ballenger Creek Dental Associates
January 13, 2015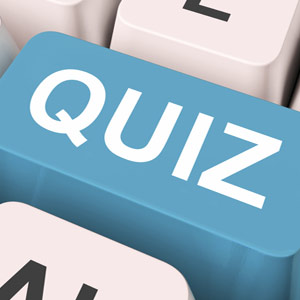 1. What is dental erosion?
a. tooth decay; b. dissolving of tooth enamel by acids in food or drink; c. destruction of tooth material by wear; d. attacks on teeth by bacteria
2. Which of these drinks does not cause dental erosion?
a. orange juice; b. cola drinks; c. water; d. energy drinks
3. Soda sweetened with artificial sweeteners does not cause dental erosion.
a. true; b. false
4. Brushing your teeth immediately after consuming acidic food or drinks may make erosion worse.
a. true; b. false
5. Waiting after consuming acidic foods or drinks allows time for your saliva to neutralize the acid and add calcium back to the enamel in your teeth.
a. true; b. false
6. How long should you wait before brushing after consuming acidic foods or drinks?
a. 10 minutes; b. 20 minutes; c. 30 minutes to an hour d. eight hours
7. Loss of tooth surface material due to dental erosion is reversible.
a. true; b. false
8. People who suffer from bulimia, a psychological condition in which they frequently induce vomiting, often develop severe dental erosion from stomach acid.
a. true; b. false
9. What is the meaning of a low pH value?
a. high pH means high acidity; b. low pH means high acidity; c. neutral pH means high acidity; d. none of the above
10. Properties of a beverage that define their likelihood to erode your teeth are its acidity and its buffering capacity (resistance to being neutralized by saliva.)
a. true; b. false
11. Cola beverages, sports and energy drinks, and fruit juices have a low pH and high buffering capacity. What other factors determine their likelihood of causing dental erosion?
a. acid concentration; b. drinking them more frequently; c. swishing them around in your mouth; d. all of the above
12. How can you reduce dental erosion from the beverages you drink?
a. drink acidic beverages only at mealtimes and not all day long; b. drink beverages with added calcium; c. sip drinks through a straw to reduce contact with your teeth; d. all of the above
Answers: 1b, 2c, 3b, 4a, 5a, 6c, 7b, 8a, 9b, 10a, 11d, 12d
How did you score on our quiz? We hope you gained some information that will help you reduce dental erosion and preserve your teeth's vital protective enamel.
Contact us today to schedule an appointment or to discuss your questions about acid erosion of teeth. You can also learn more by reading the Dear Doctor article, "Dental Erosion."