Posts for: March, 2015
By Ballenger Creek Dental Associates
March 17, 2015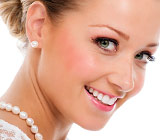 For many brides and grooms, planning for their wedding is something they start weeks, months or even years in advance. Obviously for most couples, these plans include finding the perfect location, dress, reception area, florist and caterer. However, a growing number of couples (and parents of the bride and groom) are also looking to cosmetic dentistry prior to the wedding. A smile makeover to correct an issue and boost self-confidence makes sure that your wedding pictures are truly memorable.
If this sounds like you, take the first step towards the smile you have always wanted. To create your ideal smile, we will first meet with you to hear your concerns, goals, expectations and wedding day timeline. Feel free to bring in photos or magazine images of smiles that illustrate exactly what you want, do not want, as well as images of smiles that you consider beautiful. We will give you a thorough examination, review photos you bring with you and ensure that everyone understands and agrees with your smile makeover treatment decisions. You will also be informed about what you should expect immediately prior, during, and following your treatment.
We pride ourselves on using the latest technologies and techniques to restore natural-looking smiles. Our smile makeovers have a two-fold design plan in that we artistically create the cosmetic look you want while ensuring you obtain optimal functionality and oral health. After all, we all on the same team for helping you achieve the look you want for your wedding and maintaining your smile for years to come.
Want to learn more?
Contact us today to discuss your smile makeover questions or to schedule an appointment. You can also learn more when you continue reading the Dear Doctor article, "Wedding Day Smiles."
By Ballenger Creek Dental Associates
March 06, 2015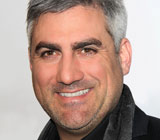 Some train intensively for months ahead of time, so they can achieve peak performance during the season; others simply enjoy occasional pick-up games with friends. But here's something all athletes, both amateurs and professionals, should know: Dental accidents in sports can happen at any time, and the consequences of not wearing the proper protective equipment can be serious.
Don't believe us? Just ask American Idol season 5 winner Taylor Hicks. Before his singing career took off, Hicks was a high-school basketball star; he lost his two front teeth during a championship game.
"It was just one of those collisions that happen in sports," Hicks recently told Dear Doctor magazine. "I never wore a mouthguard in basketball. Obviously I should have."
We agree. And we want to remind you that basketball isn't the only game that poses a risk to your teeth (although statistics show it's the leading cause of sports-related dental injuries). Soccer, bike riding, and equestrian sports — along with some two dozen other games and physical activities — are all on the American Dental Association's list of sports in which participants should wear a mouthguard.
What's the best kind of mouthguard? The answer is: the one you actually wear. For the maximum comfort and protection, there's nothing like a custom-fitted mouthguard provided by our office. This is a piece of protective equipment that's individually crafted just for you — in fact, it's made from a model of you own teeth! Not only will it fit your mouth perfectly, but it's also strong, lightweight and easy to wear.
It's true that off-the-shelf mouthguards are available from big-box retailers in limited sizes (like small, medium and large); also available are the so-called "boil and bite" types, which you soften in hot water before molding them into shape with the pressure of your fingers, teeth and tongue. Either one of these options is probably better than nothing — but neither provides the level of protection and comfort that a custom-made mouthguard offers.
When you consider the potential cost of tooth replacement — not just its hefty price tag, but also the lost time, trouble and inconvenience it can cause — we think you'll agree that a perfectly fitted mouthguard, made by our office, is a piece of sports equipment you really can't afford to do without. Best of all, its cost is quite reasonable.
So if you're the active type, come in to ask us about fitting you with a custom mouthguard. For more information, please contact us or schedule an appointment for a consultation. You can learn more in the Dear Doctor magazine articles "Athletic Mouthguards" and "An Introduction to Sports Injuries & Dentistry."