Posts for: December, 2016
By Ballenger Creek Dental Associates
December 24, 2016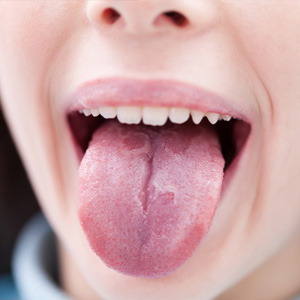 If you've ever been alarmed to find oddly-shaped red patches on your tongue, you can relax for the most part. Most likely, you're part of a small fraction of the population with a condition known as geographic tongue.
The name comes from the irregular shape of the patches that seem to resemble land formations on a map. Its medical name is benign migratory glossitis, which actually describes a lot about the condition. The patches are actually areas of inflammation on the tongue ("glossus" – tongue; "itis" – swelling) that appear to move around or migrate. They're actually made up of areas where the tiny bumps (papillae) you normally feel have disappeared: the patches feel flat and smooth compared to the rest of the tongue.
We're not sure why geographic tongue occurs. It often runs in families and seems to occur mostly in middle-aged adults, particularly women and non-smokers. It's believed to have a number of triggers like emotional stress, hormonal disturbances or vitamin or mineral deficiencies. There may also be a link between it and the skin condition psoriasis. Under a microscope the red patchiness of both appears to be very similar in pattern; the two conditions often appear together.
The bad news is we can't cure geographic tongue. But the good news is the condition is benign, meaning it's not cancerous; it's also not contagious. It poses no real health threat, although outbreaks can be uncomfortable causing your tongue to feel a little sensitive to the touch with a burning or stinging sensation. Some people may also experience numbness.
Although we can't make geographic tongue go away permanently, you should come by for an examination to confirm that is the correct diagnosis. Once we know for sure that you do have migratory glossitis, we can effectively manage discomfort when it flares up. You should limit your intake of foods with high acidity like tomatoes or citrus fruits, as well as astringents like alcohol or certain mouthrinses. We can also prescribe anesthetic mouthrinses, antihistamines or steroid ointments if the discomfort becomes more bothersome.
It may look strange, but geographic tongue is harmless. With the right care it can be nothing more than a minor annoyance.
If you would like more information on benign migratory glossitis, please contact us or schedule an appointment for a consultation. You can also learn more about this topic by reading the Dear Doctor magazine article "Geographic Tongue."
By Ballenger Creek Dental Associates
December 09, 2016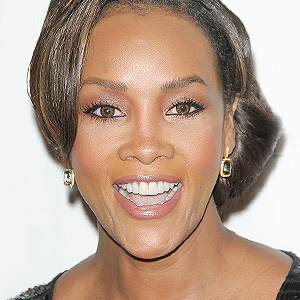 Is having good oral hygiene important to kissing? Who's better to answer that question than Vivica A. Fox? Among her other achievements, the versatile actress won the "Best Kiss" honor at the MTV Movie Awards, for a memorable scene with Will Smith in the 1996 blockbuster Independence Day. When Dear Doctor magazine asked her, Ms. Fox said that proper oral hygiene was indeed essential. Actually, she said:
"Ooooh, yes, yes, yes, Honey, 'cause Baby, if you kiss somebody with a dragon mouth, my God, it's the worst experience ever as an actor to try to act like you enjoy it!"
And even if you're not on stage, it's no fun to kiss someone whose oral hygiene isn't what it should be. So what's the best way to step up your game? Here's how Vivica does it:
"I visit my dentist every three months and get my teeth cleaned, I floss, I brush, I just spent two hundred bucks on an electronic toothbrush — I'm into dental hygiene for sure."
Well, we might add that you don't need to spend tons of money on a toothbrush — after all, it's not the brush that keeps your mouth healthy, but the hand that holds it. And not everyone needs to come in as often every three months. But her tips are generally right on.
For proper at-home oral care, nothing beats brushing twice a day for two minutes each time, and flossing once a day. Brushing removes the sticky, bacteria-laden plaque that clings to your teeth and causes tooth decay and gum disease — not to mention malodorous breath. Don't forget to brush your tongue as well — it can also harbor those bad-breath bacteria.
While brushing is effective, it can't reach the tiny spaces in between teeth and under gums where plaque bacteria can hide. But floss can: That's what makes it so important to getting your mouth really clean.
Finally, regular professional checkups and cleanings are an essential part of good oral hygiene. Why? Because even the most dutiful brushing and flossing can't remove the hardened coating called tartar that eventually forms on tooth surfaces. Only a trained health care provider with the right dental tools can! And when you come in for a routine office visit, you'll also get a thorough checkup that can detect tooth decay, gum disease, and other threats to your oral health.
Bad breath isn't just a turn-off for kissing — It can indicate a possible problem in your mouth. So listen to what award-winning kisser Vivica Fox says: Paying attention to your oral hygiene can really pay off! For more information, contact us or schedule an appointment for a consultation. You can read the entire interview with Vivica A. Fox in Dear Doctor's latest issue.