Posts for: December, 2017
By Ballenger Creek Dental Associates
December 21, 2017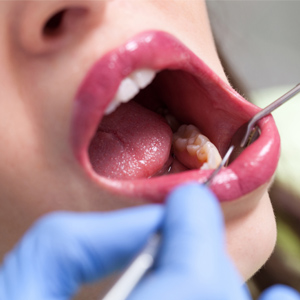 Last year, over 1.5 million people heard the words no one wants to hear: "You have cancer." While only a small portion of those — about three percent — were diagnosed with oral cancer, their survival rate isn't as good as with other types of cancers: 58% five years after diagnosis.
Here, then, are some things you should know about this deadly disease.
Oral cancer is an "equal opportunity" disease. People from all walks and stations of life experience oral cancer. The disease has caused the untimely deaths of Ulysses S. Grant, Babe Ruth and George Harrison, one of the original Beatles. However, you don't have to be prominent or famous to acquire oral cancer: it can strike anyone at any age, especially people 40 years and older.
Oral cancer is difficult to detect early. Oral cancer usually appears as a small, scaly-shaped sore known as a squamous cell carcinoma. Appearing in the lining of the mouth, lips, tongue or back of the throat, the early stages often resemble other benign conditions such as cold or canker sores, so they're easily overlooked in the early stages. To increase your chances of an early diagnosis, you should see your dentist about any mouth sore that doesn't heal in two to three weeks; it's also advisable to undergo a specific oral cancer screening during your regular dental checkups.
Tobacco and heavy alcohol use are strongly linked to oral cancer. Tobacco smokers are five to nine times more likely to develop oral cancer while snuff or chewing tobacco users are roughly four times more likely than non-tobacco users. People who are moderate to heavy drinkers are three to nine times more likely to develop oral cancer than non-drinkers.
You can reduce your risk for oral cancer. Besides quitting tobacco use and moderating your alcohol consumption, there are other things you can do to reduce cancer risk: a nutritious diet rich in fresh fruits and vegetables; limited sun exposure with adequate sunscreen protection and clothing; and safe sexual practices to avoid contracting Human Papilloma Virus (HPV16), strongly linked to oral cancer. And above all, practice effective, daily oral hygiene with regular dental cleanings and checkups.
If you would like more information on prevention and treatment of oral cancer, please contact us or schedule an appointment for a consultation. You can also learn more about this topic by reading the Dear Doctor magazine article "Oral Cancer."
By Ballenger Creek Dental Associates
December 06, 2017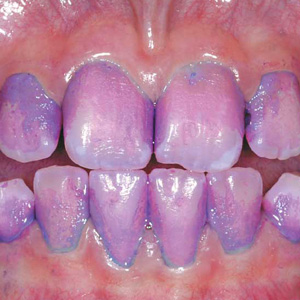 Brushing and flossing every day are important for preventing dental disease. The object is to remove as much bacterial plaque, the thin biofilm most responsible for disease, from your teeth and gums as possible.
But how do you know your hygiene efforts are that effective? You can of course do the "tongue test" â?? feel your teeth with your tongue after brushing and flossing and see if they feel smooth and "squeaky" clean. We can also give you a "report card" at your regular cleaning appointment. There is, however, a more precise way you can find out at home by using a plaque disclosing agent.
A plaque disclosing agent is a formulation that when applied to the teeth will temporarily dye any bacterial plaque present a distinct color. While dental hygienists occasionally apply them, they're also available over the counter for use at home. They're usually found in a solution, tablet or swab form in various flavors.
To use the product you first brush and floss, then swish the disclosing liquid around in your mouth for about 30 seconds before spitting it out (or chew the tablet or apply the swab as directed). The agent will react with any remaining plaque and dye it a bright color. There are even two-tone agents available that can differentiate between old and new plaque and dye them different colors.
Examining your teeth in a mirror will give you a good idea where you need to concentrate your attention when brushing and flossing. If, for example, you see dyed plaque more along the gum line and less in other places, then that's where you should focus your hygiene efforts.
While the dye will eventually wear off on its own, you should take the opportunity to brush and floss again to remove any remaining dyed plaque. Not only does this provide a more thorough cleaning at that moment, you'll also get a better sense of how "thoroughness" feels for future brushing and flossing.
It's always good to know how well you're doing with your dental hygiene efforts. A plaque disclosing agent can give you just the right feedback to help you improve.
If you would like more information on proper oral hygiene habits, please contact us or schedule an appointment for a consultation. You can also learn more about this topic by reading the Dear Doctor magazine article "Plaque Disclosing Agents."