Posts for: February, 2019
By Ballenger Creek Dental Associates
February 17, 2019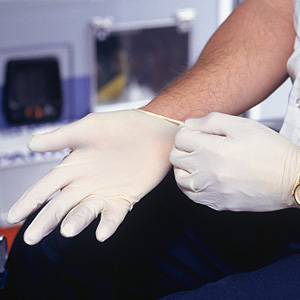 In our constant battle against infectious disease, the "enemy" is often too close for comfort: hospitals and other medical facilities must be ever vigilant against opportunistic infections their patients may contract while in their care.
Dental offices are no exception. Because even the simplest procedure — a dental cleaning, for example — may result in exposure, providers and patients alike face a possible health risk. We must be especially concerned with blood-borne viral infections — spread by person to person contact through blood — the most serious being hepatitis B and C, and HIV/AIDS.
Hepatitis is a viral inflammatory disease that disrupts the critical functions of the liver, particularly as it cleanses and regulates the blood, and cause serious bodily impairment or death. The virus can be transmitted when the blood from an infected person makes its way into the bloodstream of another person, mainly through cuts or a needle injection. Human immunodeficiency virus (HIV) can lead to the chronic condition AIDS that destroys the body's immune system; it spreads mainly through sexual contact, as well as through person to person blood contact.
The best defense against the spread of these diseases in dental offices or other healthcare settings is to eliminate as much as possible any opportunity for blood-to-blood contact. To accomplish this, all healthcare providers, including dentists, are mandated by federal, state and local authorities to incorporate and follow routine safety precautions. The U.S. Center for Disease Control and Prevention (CDC) issues regularly updated comprehensive guidelines for protocols and procedures to disinfect and sterilize equipment and facilities.
We dentists and our clinical staffs are also mandated by state licensing boards to refresh our knowledge of infection control procedures through continuing education. Such procedures cover every aspect of infection control, from barrier protection — by way of gloves, masks or gowns — to instrument disinfection.
Protecting patients as well as providers from the spread of infection is one of our profession's highest standards. As a result, incidents of infection among the 170,000 practicing dentists in the United States are rare. You can be assured, then, that we're taking every precaution to keep you and your family safe from disease when you visit our office.
If you would like more information on dental office procedures to prevent the spread of infection, please contact us or schedule an appointment for a consultation. You can also learn more about this topic by reading the Dear Doctor magazine article "Infection Control in the Dental Office."
By Ballenger Creek Dental Associates
February 07, 2019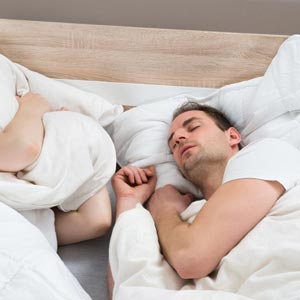 Sleep — you'll spend a third of your life in its blissful embrace. But it isn't a luxury: you need it as much as nutrition and exercise. An occasional bad night's sleep leaves you irritable and drowsy; a bad night's sleep every night could endanger your health.
One of the most common causes for chronic poor sleep is obstructive sleep apnea. This occurs when the airway becomes blocked and you stop breathing temporarily. The blockage may be due to an oversized tongue, tonsils or uvula, an abnormal jaw or chin structure, or nasal polyps and congestion. When your brain notices you're not breathing, it rouses you just enough to relieve the blockage. These incidents can occur and end in seconds several times a night without you being aware of it.
This interrupts your normal sleep patterns, including the critical rapid eye movement (REM) of deep sleep that occurs at different times during the night. The results of not getting enough REM sleep are quite unhealthy: besides irritability and reduced concentration, poor REM sleep is linked to depression, headaches, decreased sex drive, acid reflux, high blood pressure or the onset of diabetes. Your night time experience — as well as your sleep partner's — won't be pleasant either as you may experience night time sweating and snoring.
Fortunately, sleep apnea can be treated. Our first considered treatment is a custom-fitted night guard you wear while you sleep that holds the tongue back from the airway. If your apnea is more severe, you may need to consider continuous positive airway pressure (CPAP) therapy, which uses a machine to pump pressurized air through a mask you wear while sleeping to force the airway open. You might also benefit from surgery to remove excess soft tissue obstructing the airway.
If you or your family has noticed any of these symptoms mentioned, make an appointment to see us — we're trained to look for oral signs in the mouth that may indicate sleep apnea. The sooner we can implement a treatment strategy, the sooner you'll begin experiencing a good night's sleep and better health.
If you would like more information on sleep apnea and what to do about it, please contact us or schedule an appointment for a consultation. You can also learn more about this topic by reading the Dear Doctor magazine article "Sleep Disorders & Dentistry."