Posts for: March, 2019
By Ballenger Creek Dental Associates
March 19, 2019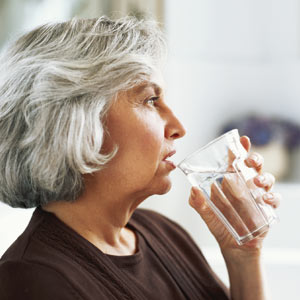 There is much to contend with as we grow older, including a higher risk for dental disease. One possible contributing factor: dry mouth from a lack of saliva.
Also known as xerostomia, dry mouth occurs when the salivary glands secrete less than the normal two to four pints a day. Saliva performs a number of functions, but perhaps the most important for dental health is as an acid neutralizer. Within a half hour to hour after eating, saliva can restore the mouth's normal pH level to prevent acid from softening tooth enamel. When there isn't enough saliva, acid levels stay high leading to erosion of the enamel. This vastly increases the chances for tooth decay.
Although there are several causes for dry mouth, one of the more common is as a side effect from certain medications. It's estimated over 500 drugs — many taken by seniors — can cause dry mouth, including diuretics for high blood pressure and heart failure, antidepressants, and antihistamines. Some diseases like diabetes or Parkinson's may also reduce saliva flow, as well as radiation and chemotherapy.
If you've developed chronic dry mouth, there are some things that may help restore adequate saliva flow. If medication is the cause you can talk to your doctor about an alternative medication or add a few sips of water before swallowing the pills and a full glass afterwards. You should also drink plenty of non-caffeinated beverages (water is the best) during the day and cut back on sugary or acidic foods. And a cool-air humidifier running while you sleep may also help keep your mouth moist.
We may further recommend an over-the-counter or prescription stimulant for saliva. For example, xylitol, a natural alcohol sugar that's found in many gums and mints, has been found to stimulate saliva and reduce the risk of tooth decay as an added benefit.
Last but not least, be sure to brush and floss daily to remove disease-causing plaque and see us at least twice a year for cleanings and checkups (if your mouth is very dry, three to four times a year is a better prevention program). Managing chronic dry mouth along with proper oral hygiene will help ensure your mouth continues to stay healthy as you grow older.
If you would like more information on the causes and treatment for dry mouth, please contact us or schedule an appointment for a consultation. You can also learn more about this topic by reading the Dear Doctor magazine article "Dry Mouth."
By Ballenger Creek Dental Associates
March 09, 2019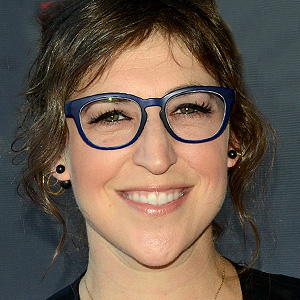 How many actresses have portrayed a neuroscientist on a wildly successful TV comedy while actually holding an advanced degree in neuroscience? As far as we know, exactly one: Mayim Bialik, who plays the lovably geeky Amy Farrah Fowler on CBS' The Big Bang Theory… and earned her PhD from UCLA.
Acknowledging her nerdy side, Bialik recently told Dear Doctor magazine, "I'm different, and I can't not be different." Yet when it comes to her family's oral health, she wants the same things we all want: good checkups and great-looking smiles. "We're big on teeth and oral care," she said. "Flossing is really a pleasure in our house."
How does she get her two young sons to do it?
Bialik uses convenient pre-loaded floss holders that come complete with floss and a handle. "I just keep them in a little glass right next to the toothbrushes so they're open, no one has to reach, they're just right there," she said. "It's really become such a routine, I don't even have to ask them anymore."
As many parents have discovered, establishing healthy routines is one of the best things you can do to maintain your family's oral health. Here are some other oral hygiene tips you can try at home:
Brush to the music — Plenty of pop songs are about two minutes long… and that's the length of time you should brush your teeth. If brushing in silence gets boring, add a soundtrack. When the music's over — you're done!
Flossing can be fun — If standard dental floss doesn't appeal, there are many different styles of floss holders, from functional ones to cartoon characters… even some with a martial-arts theme! Find the one that your kids like best, and encourage them to use it.
The eyes don't lie — To show your kids how well (or not) they are cleaning their teeth, try using an over-the-counter disclosing solution. This harmless product will temporarily stain any plaque or debris that got left behind after brushing, so they can immediately see where they missed, and how to improve their hygiene technique — which will lead to better health.
Have regular dental exams & cleanings — When kids see you're enthusiastic about going to the dental office, it helps them feel the same way… and afterward, you can point out how great it feels to have a clean, sparkling smile.
For more information about oral hygiene, please contact our office or schedule a consultation. You can read the interview with Mayim Bialik in the latest issue of Dear Doctor magazine.