Posts for: September, 2019
By Ballenger Creek Dental Associates
September 15, 2019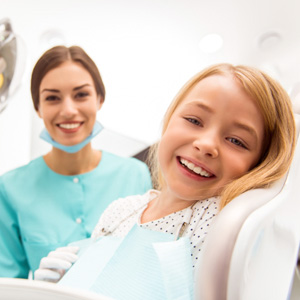 Making sure children are comfortable when visiting the dentist is an essential part of creating a lifetime habit of dental care. We recommend children start dental visits around their first birthday.
But for some children this may not be enough — despite parents' and dentists' best efforts they may still develop an inordinate fear of dental visits and even routine procedures. This kind of anxiety could inhibit them now and later in life from receiving needed dental care.
To relieve this anxiety, dentists have developed sedation therapy for children. Not to be confused with anesthesia, which numbs pain, sedation uses drugs to place a patient in a relaxed state. Depending on the drugs and dosage used, we're able to achieve anywhere from a light state of relaxation to a deep suppression of consciousness. The approach is similar to one used with adults, although drug dosages and applications will differ with children.
 If we're planning to use sedation with your child we recommend you feed them a low-fat dinner the night before and then refrain from any other foods or liquids until after treatment the next day. Just before the procedure (and after we've evaluated them physically to be sure they're healthy enough for the sedation medication), we'll administer the sedative, usually Midazolam and Hydroxyzine. Taken by mouth in a syrup form, this places them in a mildly relaxed state.
During the procedure a designated staff member will continually monitor their pulse, breathing, blood pressure and other vital signs. We may also take other protective measures like special chair positioning or immobilization to keep movement to a minimum.
After the procedure, your child will remain in the office until their vital signs return to pre-sedation levels. Once at home, you should keep an eye on them for the rest of the day. They should not return to school or regular activities until the next day.
As sedation medication and techniques continue to advance, they're becoming a routine part of dental care. If your child experiences anxiety, this can help make dental visits more pleasant and more likely to become part of their life from now on.
If you would like more information on taking the anxiety out of children's dental care, please contact us or schedule an appointment for a consultation. You can also learn more about this topic by reading the Dear Doctor magazine article "Sedation Dentistry for Kids."
By Ballenger Creek Dental Associates
September 05, 2019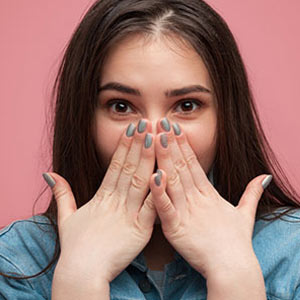 The Millennials, those born around the turn of the Millennium in 2000, are entering adulthood. Like any generation, they have their collective promise—and problems. An example of the latter seems to involve their teeth: an estimated one in three people between the ages of 18 and 34 have some form of tooth decay.
If a recent survey is correct, that may be a result of poor oral hygiene practices. The absence of a consistent, daily habit of brushing and flossing to remove disease-causing dental plaque is the number one cause for dental disease. But a survey of 2,000 millennials found only three in ten brushed their teeth at least once a day with many often skipping brushing for two or more days a time.
Interestingly, more than half of the survey also reported an aversion to dental visits. That will likely need to change if these trends in poor hygiene continue, as aging millennials will eventually need extensive treatment for tooth decay and its close counterpart periodontal (gum) disease to save their teeth. Dental professionals recommend a different dental care track: stop dental disease before it develops. And the key to that is a simple but powerful daily brushing and flossing routine.
This routine should involve brushing teeth up to twice and flossing at least once a day. Brushing should be done with gentle strokes, but include all exposed tooth surfaces (about two minutes to perform a thorough job). Flossing is less popular than brushing, but it's essential for removing plaque between teeth your brush can't reach. To make it easier, you can use pre-threaded floss or a water flosser that removes plaque with a stream of water.
To round out your prevention strategy, you should see a dentist at least twice a year for professional cleanings of hardened plaque deposits (calculus), as well as overall monitoring of your dental health. And if dental visits make you anxious, your dental professional has a number of ways to help you relax.
One thing's for sure: like any other generation, millennials prize both good health and an attractive smile. Adopting a solid oral hygiene lifestyle will do the most to achieve both.
If you would like more information on practicing effective oral hygiene, please contact us or schedule an appointment for a consultation.