Posts for tag: dental injuries
By Ballenger Creek Dental Associates
July 31, 2020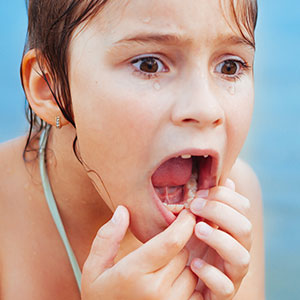 As summer reaches its apex here in the western hemisphere, warmer weather beckons many of us out of doors. And there's plenty of fun to be had, from hiking and camping to frolicking in the pool, so long as you're playing it safe—and that includes with your family's dental health.
As physical activity increases during the summer months, so does the potential for accidents. And our mouths—especially the teeth, gums and jaws—aren't immune: In the blink of an eye an accident could cause a serious oral injury that can reverberate for weeks, months or even years. Not only that, but dental diseases like tooth decay or gum disease don't take the summer off.
So have fun this summer, but take precautions with your family's dental health. Here are a few top things that deserve your focus.
Sports-related injuries. Summer often means outdoor sports like basketball and baseball. Even if you are shooting hoops alone or honing batting and catching skills with family members, accidents can happen, possibly resulting in an injury to the mouth. To guard against this, be sure the athletes in your family wear appropriate protective gear like helmets or mouthguards.
Slips and falls. Moving around outdoors, especially in unfamiliar territory, increases the risk for falls that could injure the mouth. A pool area can be especially hazardous: Hard surfaces that are slippery when wet, for example, are a tooth injury waiting to happen. So, try to eliminate structural hazards around pools or other high-risk areas as much as possible, and insist that everyone adhere to safety rules like "No running."
Oral hygiene. Although not in the category of an accidental blow or fall, dental disease is still a year-round risk: Your family may be taking a break from routine, but disease-causing oral bacteria don't. So, encourage your family even in the more laid-back summer months to continue to brush and floss every day to minimize the development of tooth decay or gum disease.
Sugary snacks. Summer may also occasion a break from what your family normally eats. As a result, you may be munching more on foods with added sugar. Remember, though, oral bacteria love this particular carbohydrate as much as your family does. More sugar in the mouth means more bacteria and a higher risk of tooth decay. So, choose items like nuts or fresh fruit as much as possible in lieu of sugary treats.
Summer is a great time for relaxing in the open air and building fond family memories. Just be sure to exercise these preventive measures to keep oral accidents or dental disease from ruining the fun.
If you would like more information about dental prevention measures, please contact us or schedule a consultation. To learn more, read the Dear Doctor magazine articles "Athletic Mouthguards" and "An Introduction to Sports Injuries & Dentistry."
By Ballenger Creek Dental Associates
July 08, 2015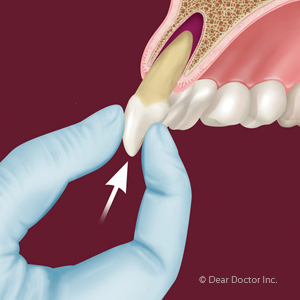 Mouth injuries in children and teens are more common than you might think: about one out of three boys and one out of four girls will have experienced an injury before they graduate from high school. Besides contact sports, other types of accidents like car crashes or falls are high on the cause list.
Although most dental injuries aren't considered true emergencies, there are a few where prompt action may mean the difference between ultimately saving or losing a tooth. One such situation is a knocked out tooth.
In the event of a knocked out (or avulsed) tooth, your primary goal is to place the tooth back into the empty socket as quickly as possible. Teeth that have been out of the mouth for less than five minutes have the best chance of reattachment and survival. The first step is to quickly locate the missing tooth.
Once you've found it, use only cold, clean water run or poured over the tooth to carefully clean off dirt or debris (no soaps or cleansers). You should also avoid touching the tooth root or scrubbing any part of it. After cleaning it of debris, gently place the tooth back in its socket, then immediately contact us or visit an emergency room. While you're en route to our office the patient should carefully hold the tooth in place. If the tooth can't be immediately placed into the socket (the patient is unconscious, for example), then you should place the tooth in a clean container and keep it moist with cold milk, a sterile saline solution or even the patient's saliva.
Taking these steps increases the chances of a successful re-implantation, although the injury may ultimately affect the tooth's lifespan. Replanted teeth can suffer from root resorption (where the root tissue dissolves) or a process known as ankylosis in which the tooth fuses directly to the jawbone with no healthy periodontal ligament in between. Either of these conditions can lead to tooth loss.
Still, it's worthwhile to try to save the tooth, even if for a few more years. Those extra years can help you prepare for a future restoration.
If you would like more information on responding to dental injuries, please contact us or schedule an appointment for a consultation. You can also learn more about this topic by reading the Dear Doctor magazine article "Accidental Tooth Loss."