Posts for tag: medicine
By Ballenger Creek Dental Associates
March 29, 2019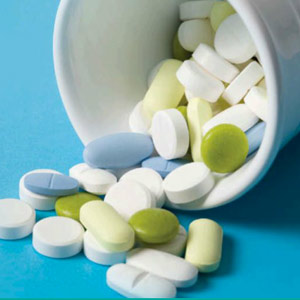 If you're taking medication to regulate your blood pressure, you may be familiar with some of the general side effects, like nausea, drowsiness or dizziness. But some blood pressure drugs might also cause complications with your oral health.
This is true of one class of drugs in particular used for blood pressure regulation. Calcium channel blockers (CCBs) are used to regulate blood pressure by dilating (relaxing) blood vessels, making it easier for the heart to pump blood. They're often prescribed to patients who can't tolerate beta blockers, another common blood pressure drug.
Besides other general side effects, CCBs can also cause gingival hyperplasia (gum overgrowth) and mouth dryness. The former condition occurs when the gum tissues grow and extend beyond their normal size over the teeth. Besides pain and discomfort, hyperplasia creates an abnormal appearance which can be embarrassing. Research findings also indicate that hyperplasia development from CCB use is also linked to poor hygiene habits, which give rise to periodontal (gum) disease.
Mouth dryness is defined as less than normal saliva flow. Besides discomfort, the condition may increase your risk of dental disease: saliva is a key part in keeping bacterial levels low and maintaining the mineral content of enamel. Inadequate saliva flow can't maintain this balance, which increases the bacterial population in the mouth and the risk of infection leading to gum disease or tooth decay.
To avoid both of these side effects, it's important first to let us know if you're taking blood pressure medication and what kind. You may also need more frequent dental visits, especially if you're displaying symptoms of dental disease. Studies have found that frequent dental visits to remove bacterial plaque and calculus (hardened plaque deposits) may significantly reduce gum overgrowth in patients taking a CCB. You should also maintain a recommended daily regimen of oral hygiene (brushing and flossing).
Because of possible effects on your dental health from a number of drugs, it's always important to let us know the medications you're regularly taking. As with CCBs, we can incorporate that knowledge into your dental treatment to assure your safety and optimal oral health.
If you would like more information on managing your oral care while on medication, please contact us or schedule an appointment for a consultation. You can also learn more about this topic by reading the Dear Doctor magazine article "Blood Pressure Medications."
By Ballenger Creek Dental Associates
August 11, 2018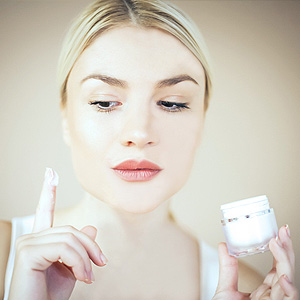 The red, scaly rash suddenly appearing on your face doesn't cause you much physical discomfort, but it's still embarrassing. And to make matters worse treating it as you would other skin ailments seems to make it worse.
Your ailment might be a particular skin condition known as peri-oral dermatitis. Although its overall occurrence is fairly low (1% or less of the population worldwide) it seems to be more prevalent in industrialized countries like the United States, predominantly among women ages 20-45.
Peri-oral dermatitis can appear on the skin as a rash of small red bumps, pimples or blisters. You usually don't feel anything but some patients can have occasional stinging, itching or burning sensations. It's often misidentified as other types of skin rashes, which can be an issue when it comes to treatment.
Steroid-based ointments that work well with other skin ailments could have the opposite effect with peri-oral dermatitis. If you're using that kind of cream out of your medicine cabinet, your rash may look better initially because the steroid constricts the tiny blood vessels in the skin. But the reduction in redness won't last as the steroid tends to suppress the skin's natural healing capacity with continued use.
The best treatment for peri-oral dermatitis is to first stop using any topical steroid ointments, including other-the-counter hydrocortisone, and any other medications, lotions or creams on it. Instead, wash your skin with a mild soap. Although the rash may flare up initially, it should begin to subside after a few days.
A physician can further treat it with antibiotic lotions typically containing Clindamycin or Metronidazole, or a non-prescription, anti-itch lotion for a less severe case. For many this clears up the condition long-term, but there's always the possibility of relapse. A repeat of this treatment is usually effective.
Tell your dentist if you have recurring bouts of a rash that match these descriptions. More than likely you'll be referred to a dermatologist for treatment. With the right attention—and avoiding the wrong treatment ointment—you'll be able to say goodbye to this annoying and embarrassing rash.
If you would like more information on peri-oral dermatitis, please contact us or schedule an appointment for a consultation.