Posts for tag: smile makeover
By Ballenger Creek Dental Associates
August 03, 2016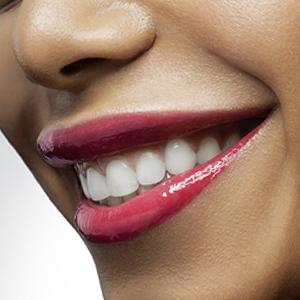 One of the most important aspects of social interaction is smiling, showing others we're confident and outgoing. Â Many people, though, are hesitant to use this important social skill because their teeth are unattractive.
But even the most unattractive teeth can be dramatically transformed through cosmetic dentistry. Here are 5 prominent ways we can restore beauty to your problem teeth.
Enamel shaping. Sometimes teeth can have an irregular shape that makes them stand out like a sore thumb. With this "sculpting" technique, we remove very small amounts of enamel, the outer protective layer of a tooth, which improves the tooth's overall shape without harming it.
Bonding. Recent developments in acrylics now make it easier to repair chipped, broken or decayed teeth with minimal preparation. The acrylic material can be molded to resemble a natural tooth and colored to precisely match its shade and that of neighboring teeth. It's then bonded to the tooth with a durability that can last through years of daily biting and chewing.
Veneers. These thin layers of dental porcelain are bonded to teeth to cover minor defects. Otherwise healthy teeth that are slightly chipped, stained or a bit out of alignment can get a more attractive "face" that's durable and lasting.
Crowns and Bridgework. Sometimes teeth are too heavily decayed or lost altogether to use bonding or veneers. With porcelain dental restorations that have a strong inner core and an outer life-like appearance, we can completely cover an individual damaged tooth with a custom-made crown or replace one or more missing teeth with fixed bridgework.
Dental Implants. Introduced over thirty years ago, implants are a popular tooth replacement choice. Â Its inner titanium post is surgically inserted into the jaw where bone cells grow and adhere to it to form a strong, lasting bond. Implants can be used for single teeth or as supports for fixed bridgework or removable dentures.
Regardless of your teeth's appearance problems, cosmetic dentistry has a solution. The first step is a comprehensive examination — from there we can advise you on the best options for turning your embarrassing smile into a more beautiful and confident one.
If you would like more information on the various techniques for smile transformation, please contact us or schedule an appointment for a consultation. You can also learn more about this topic by reading the Dear Doctor magazine article "Beautiful Smiles by Design."
By Ballenger Creek Dental Associates
April 16, 2015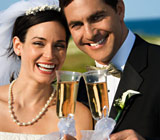 In a recent online poll conducted by Dear Doctor, the premier oral healthcare resource for consumers, 77% of those polled planned on visiting their dentist prior to their wedding. For some, this includes a thorough cleaning to remove stains and freshen both their smile and breath. However, a growing number of brides, grooms, and parents of the couple are seeking cosmetic dentistry or more specifically, a smile makeover, to transform their smile for their special day as well as their future.
If this describes your situation, take the first step towards the smile you have always wanted. To create your ideal smile, we will first meet with you to get to know you better and hear your concerns, goals, expectations and wedding day timeline. Bringing in photos or magazine images of smiles that you consider beautiful will help to ensure that we understand what you find attractive, as beauty can vary greatly from individual to individual. During this initial consultation, you will also learn about your smile makeover treatment options and what you could expect immediately prior, during and following each option.
Some subtle improvements we may consider are teeth whitening and bonding. Both of these options can take place in just a few office visits and produce very attractive results. Porcelain veneers and crowns can provide you with longer-term results that can last from 10 to 20 years. However, because they typically require 1 to 4 months advance notice, it is important to see us as soon as possible to ensure you have enough time before your special day. Another procedure that can play a dramatic role in your smile makeover is periodontal plastic surgery to improve and alter your gum tissues and their relationship to your teeth. For example, the appearance of "short" teeth can be corrected by lengthening them during a surgical procedure that has minor discomfort yet results in a life-long change.
Want to learn more?
Contact us today to discuss your smile makeover questions or to schedule an appointment. You can also learn more by reading the Dear Doctor article, "Planning Your Wedding Day Smile."
By Ballenger Creek Dental Associates
March 17, 2015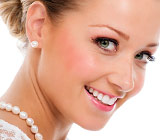 For many brides and grooms, planning for their wedding is something they start weeks, months or even years in advance. Obviously for most couples, these plans include finding the perfect location, dress, reception area, florist and caterer. However, a growing number of couples (and parents of the bride and groom) are also looking to cosmetic dentistry prior to the wedding. A smile makeover to correct an issue and boost self-confidence makes sure that your wedding pictures are truly memorable.
If this sounds like you, take the first step towards the smile you have always wanted. To create your ideal smile, we will first meet with you to hear your concerns, goals, expectations and wedding day timeline. Feel free to bring in photos or magazine images of smiles that illustrate exactly what you want, do not want, as well as images of smiles that you consider beautiful. We will give you a thorough examination, review photos you bring with you and ensure that everyone understands and agrees with your smile makeover treatment decisions. You will also be informed about what you should expect immediately prior, during, and following your treatment.
We pride ourselves on using the latest technologies and techniques to restore natural-looking smiles. Our smile makeovers have a two-fold design plan in that we artistically create the cosmetic look you want while ensuring you obtain optimal functionality and oral health. After all, we all on the same team for helping you achieve the look you want for your wedding and maintaining your smile for years to come.
Want to learn more?
Contact us today to discuss your smile makeover questions or to schedule an appointment. You can also learn more when you continue reading the Dear Doctor article, "Wedding Day Smiles."