Posts for tag: x-rays
By Ballenger Creek Dental Associates
April 27, 2021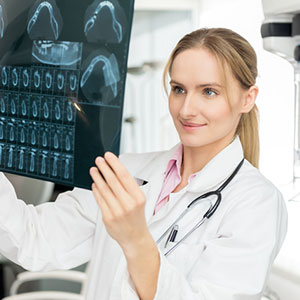 Imagine that the IRS wants to audit you, but the dog ate your receipts. Or you hit a $50 million Lotto jackpot, but your ticket went through the wash. Or maybe you're about to see your new dentist, but you don't have your past dental records.
Humdrum as they may seem, records are important—so much so that they have their own month. That's right: April is Records and Information Management Month. Though perhaps not as exciting as National Poetry Month, this is still a good time to consider how records keep your life and health on track—especially regarding your mouth.
Your dental records contain information on all your office visits, imaging (yep, all those x-rays), diagnoses and treatments. Just like other healthcare records, they're privacy-protected under The Health Insurance Portability and Accountability Act (HIPAA).
Your dental records may also contain information about other aspects of your overall health that could impact your long-term dental care. With all that information, dental records are important to your ongoing care, and should be available wherever you receive treatment—even if you change to a new dentist.
Which can happen? Your long-time dentist may retire—or maybe you move to another state. You may just decide you'd be happier with another dentist. But regardless of why your provider changes, your dental needs don't.
Without your records, your new dentist starts your care virtually from scratch, having to generate a new patient history and perform additional x-rays or examinations. And they won't have the benefit of nuances available to a dentist who may have treated you for a long time. But with your dental records in hand, they can often pick up where your other dentist left off without missing a beat.
It's in your oral health's best interest, then, to ensure your dental records transfer from your former dentist to your new one. Legally, these records are the property of the dentist, but you're entitled to a copy or to have them transmitted directly to another provider. You may, however, have to pay for any supplies and labor involved with printing, copying or mailing the records.
Do you feel awkward asking your former dentist to send your records to a new one? Not a problem—ask your new dentist to request them for you. Even if you have an unpaid balance, your former dentist is legally required to comply with the transfer.
When it comes to your oral health, "What is past is prologue." The dental care you receive today and tomorrow depends on the care you received yesterday. Your dental records help make sure it's a seamless progression.
If you would like more information about the importance of dental records, please contact us or schedule a consultation.
By Ballenger Creek Dental Associates
July 27, 2019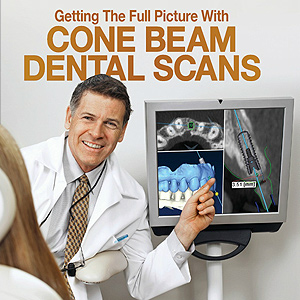 For decades, dental x-rays have helped us accurately diagnose and treat a wide array of dental diseases and conditions. But even with recent advances in digital imaging, the traditional x-ray does have one drawback: its two-dimensional view doesn't always provide the "big picture" that a three-dimensional viewpoint can provide.
But a new type of x-ray technology can do just that: known as cone beam computed tomography (CBCT), these machines record hundreds of digital images as a cone-shaped beam of x-ray energy is projected through a device that rotates around a person's head. A computer then assembles the images into a single three-dimensional image that can be manipulated on screen to view from various angles. Not only does this provide greater context and detail, it does so with no more radiation exposure than a standard 20-film digital full-mouth x-ray series.
While CBCT hasn't replaced the traditional x-ray, it's making its mark in a number of specialized areas of dentistry. The following are just a few of the ways CBCT is improving both accuracy and treatment outcomes.
Orthodontics. CBCT can provide a much more detailed view of the entire jaw; this can help us determine the best locations for realigning teeth safely and effectively.
Dental Implants. With a CBCT scan we can precisely locate nerve canals, sinuses and adjacent teeth before implant surgery to locate the best position for the implant.
TMD Treatment. To help develop the best treatment approach for alleviating the pain and dysfunction of temporo-mandibular joint disease (TMD), a CBCT scan can provide us detailed information on how the disease is affecting a patient's joints, teeth, sinuses and airway.
Impactions. An impacted tooth can exert damaging pressure against the roots of neighboring teeth. A CBCT scan allows us to observe the impacted tooth from various vantage points to determine the best treatment approach for neighboring teeth, nerve canals and sinuses.
If you would like more information on CBCT technology, please contact us or schedule an appointment for a consultation. You can also learn more about this topic by reading the Dear Doctor magazine article "Getting the Full Picture With Cone Beam Dental Scans."